There is Hope Radio
Preacher RichD
is the Radio Host of There is Hope Radio.

Click here to access all of the There is Hope Radio Podcasts.
From March 2010-December 2015 Pastor Richard D. Dover was the Radio Host of There is Hope-Addiction & Recovery. The format of the show was Pastor Rich sharing biblical principles that if applied will help individuals struggling with addiction to become set free from addiction. At various times Pastor Rich had guests on the radio sharing their story of recovery. He also had addiction treatment experts on the show.
Click here for Addiction & Recovery Podcasts.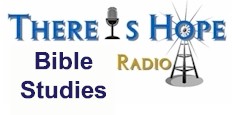 There is Hope Radio Bible Studies are in-depth verse by verse Bible Studies
by Preacher and Radio Host Richard D. Dover.Click Here to listen to the Bible Studies
MOVING BEYOND THE PAST
Do you want to live a victorious Christian Life? Do you want to be an overcomer? Isn't it time to stop letting the past determine who you are and how you live?
You can be healed from the wounds of the past if you will apply the principles we share in this series. You can live an overcoming life. Your desert can become a beautiful garden.
This Moving Beyond the Past series is the teachings of Pastor Richard D. Dover. Click here for Podcasts.
Click here for the Video Teachings.
The Journey of Joshua Adam Dover
Interviews between Radio Host Richard Dover and his son Joshua Dover who should have died from a motorcycle crash.
Click Here to listen to the interviews.
To read about Joshua's amazing story and his rehabilitation process. go here.